WHAT WE DO 
Just as the ancient alchemists were looking to apply a mixture of craft and science to a base material to transform it into gold – we believe that what we do is a combination of art, skill, science and technology, all tied together with passion.
Our roasting style tends to be a light roast, designed to bring the best out of some amazing specialty coffees.
Our branding was designed with the principles of the alchemists at heart – our logo an adaptation of the symbol for gold, and behind it triangular shapes resembling the symbols for earth, water, air and fire.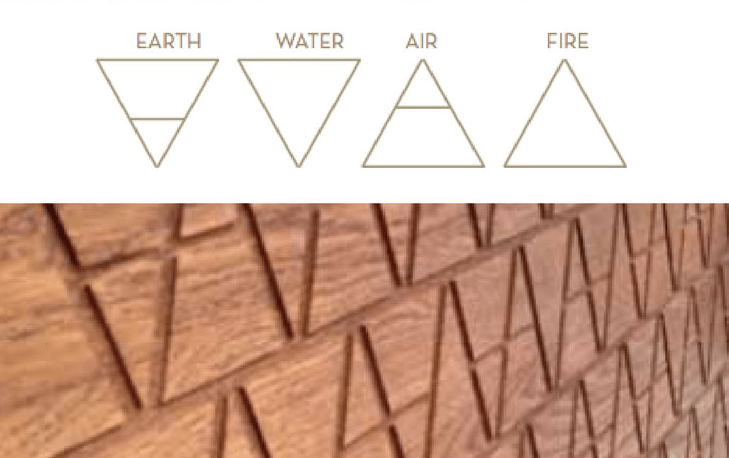 We roast on an 85-year-old reconditioned roaster named Brynhildr – named fittingly after 'the fat lady who sings' at the end of the epic story 'The Ring'. The epic – a long and arduous battle to find and restore this piece of history -is over, and it is her time to sing. She is our pride and joy.
Transparency is incredibly important to us. Being a small, independent roastery allows us to form meaningful and long-lasting partnerships with farmers and producers, and also means we get some really delicious coffees that are exclusive to us in return. This really is a better deal for everyone, as in our direct trade partnerships we pay the farmer directly with no middle men, in their currency, straight into the farm's bank account – meaning they don't have to sacrifice a portion of their income to a broker.
If you would like to get to know us better, a great place to start is our YouTube channel where you can see us visiting our Direct Trade farmers at source, and take a virtual look inside our roastery.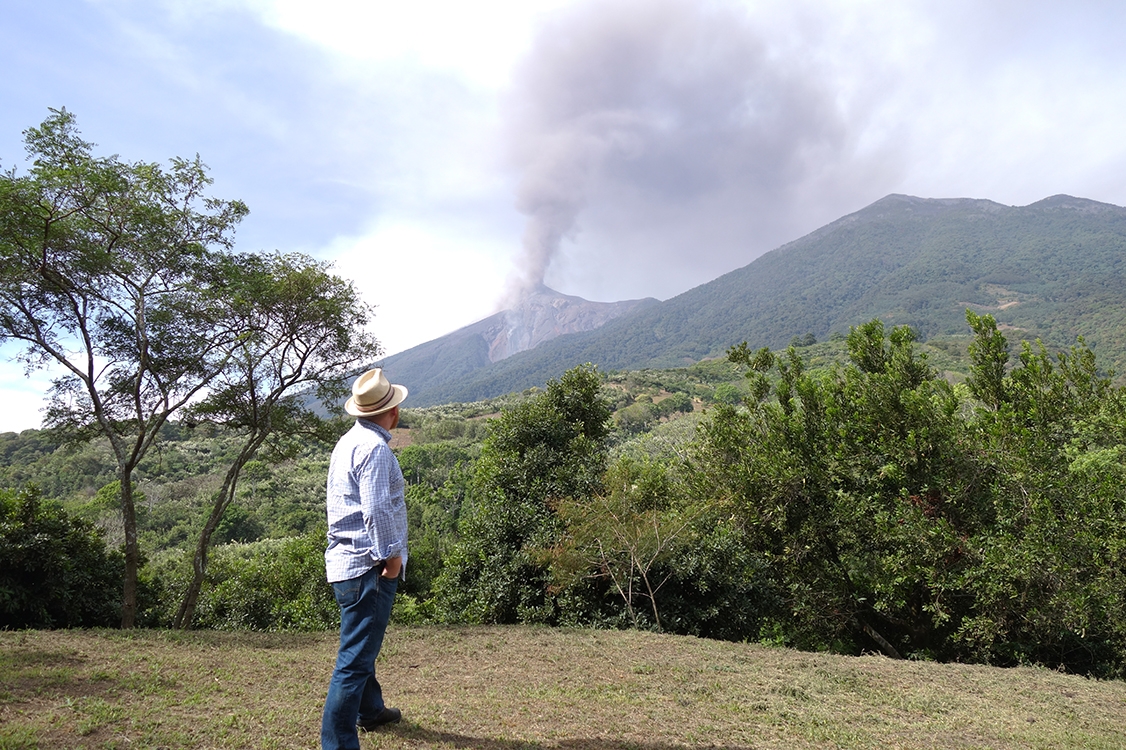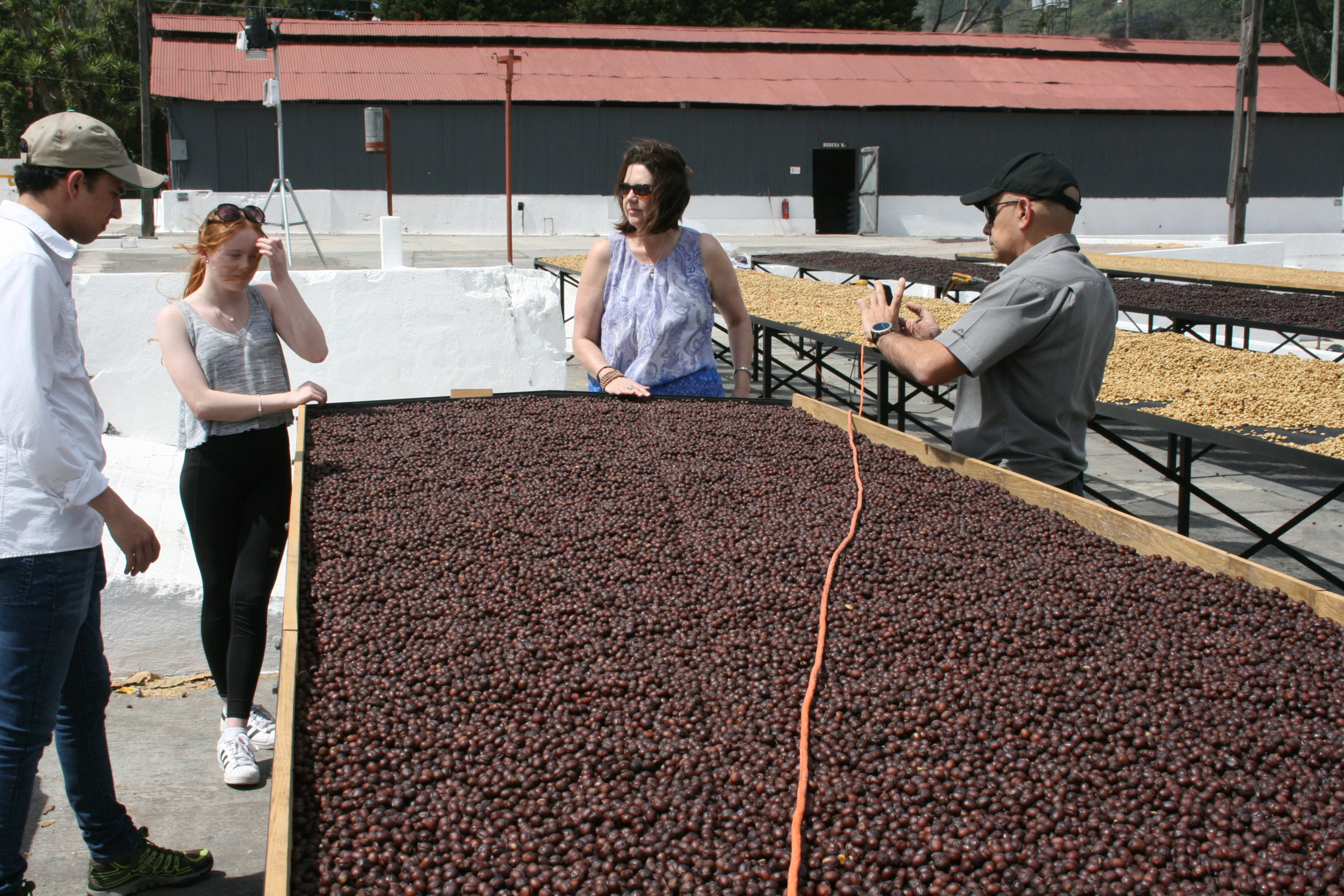 IN THE BEGINNING
Alchemy is an independent, family run business with a vibrant story to tell.
Following a backpacking trip around central America in 2000, Anne and Joe O'Hara decided to move on from their corporate jobs.  We identified a gap in the event market – no one was doing impressive specialty coffee at events.
The idea was to make the highest quality coffee – anywhere.
We developed a number of pioneering methods to enable us to set up and deliver exceptional coffee at venues all over the world – from corporate  to VIP events –for guests ranging from royalty and rock stars.
From selling coffees at the Henley Regatta, it wasn't long before we were asked to make coffees for the artists backstage at Glastonbury – which we've now done at every Glastonbury since 2005. We've had amazing opportunities to meet incredible artists at Pyramid and Other over the years and watch some fantastic performances.
We've made coffee at over 4000 events in 16 years – steaming 600,000 litres of milk, using 95,000 kilos of coffee; the equivalent amount a busy café would go through in 75 years!
By 2008 we had decided to roast our own coffee, as we struggled with the quality of coffee we were able to purchase, especially if we needed a large volume of specialty coffee at very short notice.
Passionate about coffee and the people who make it, Joe and Anne's earlier experiences backpacking around Central America in 2000 helped them to form a genuine and wholehearted sentiment for coffee producing communities – a huge part of what fuels Alchemy's ethos today. At present, roughly 70 percent of the coffee that we roast is sourced through Direct Trade relationships. Visiting the people that grow the coffee at origin and getting to know them and what they do is incredibly important to us. We believe in human interaction, not just a business transaction – so amongst all the business and coffee chat, it's essential for us to sit down and get to know the producers on a personal level over dinner, making sure we have plenty of time to talk about anything BUT coffee.
Continuously curious and passionate about what we do, we've come a long way since 2004. We have supplied numerous coffee shops, restaurants and hotels – as well as establishing two of our own cafes in London and running a coffee events and engineering business. And that, is how Alchemy was born.