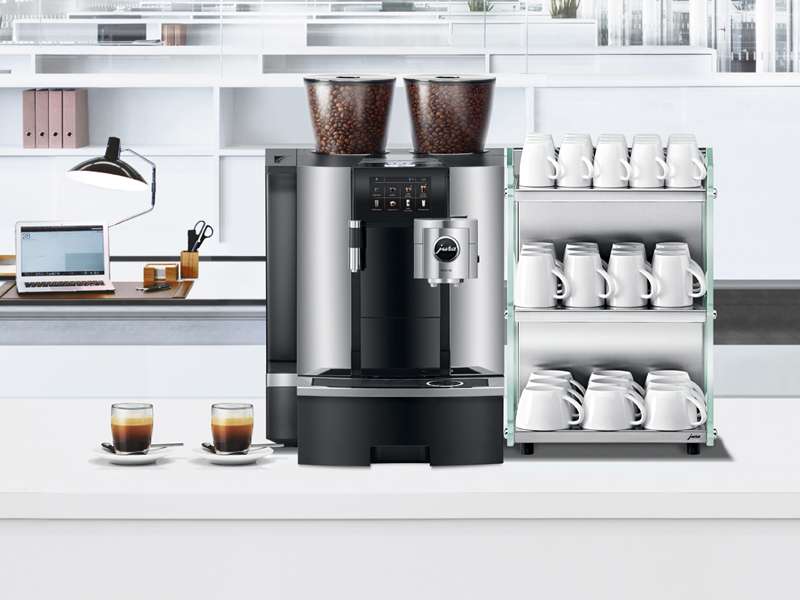 Café Quality Coffee
without the need for a skilled barista.
Introducing Panacea
the coffee blend specially designed for Bean to Cup machines
Fully automatic Bean to Cup machines extract coffee flavour differently from traditional espresso machines.
We've specifically designed a coffee blend and roast profile that works incredibly well with Jura machines – and we have to say we've been genuinely surprised by how good office coffee can be.
The coffee blend we came up with – Panacea –  is inspired by  a Northern Italian style coffee, with notes of chocolate, caramel and toffee.
Great Machines
Alchemy Coffee supplies commercial machines that won't let you down.
Exceptional Coffee
Alchemy Coffee roasts a specialty blend of coffee especially for Bean to Cup machines.
Outstanding Service
Alchemy Coffee supplies all you need to serve barista-quality coffee in your office.
What is a Bean to Cup coffee machine?
A Bean to Cup machine is designed so that you can make yourself a drink such as a latte, cappuccino or flat white purely by choosing that drink option, and the machine does all the hard work for you.  The machine will freshly grind your beans and then steam the milk correctly, and then combine them to a pre-set drinks menu.
No mess, no fuss, no in-depth training – just great coffee.
This makes Bean to Cup machines perfect for the office or home.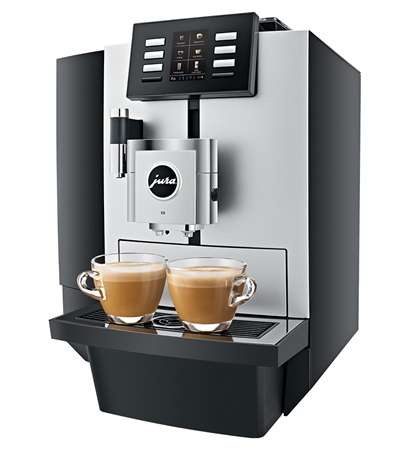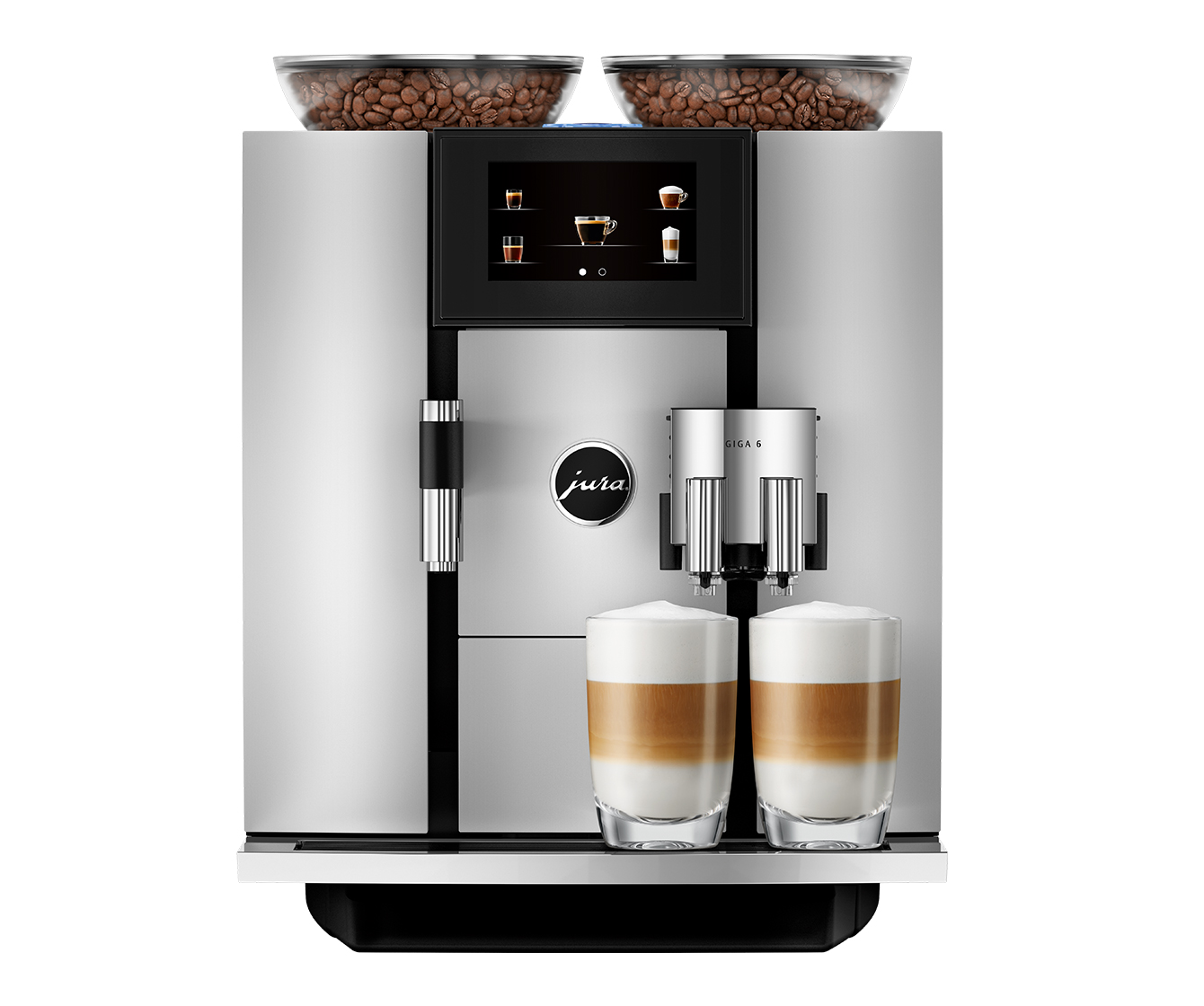 Ideal for restaurants, pubs and other venues
Training your staff to make coffee from a professional traditional espresso machine can be costly – and retaining trained staff presents an ongoing issue.
Providing a Bean to Cup machine which does not require a trained member of staff is an ideal solution that enables you to serve impressive specialty-style coffee with any of your team.
What packages does Alchemy offer?
Alchemy Coffee can offer you  a range of packages on your Bean to Cup machines – you can purchase or rent:
-a standalone Bean to Cup machine
– a package where a set monthly amount of coffee is included
-a package where service is included
– Extended Warranty packages.
Alchemy's Range of Bean to Cup Machines
Alchemy has chosen Jura as our preferred supplier of bean to cup machines, due to their outstanding quality.
Alchemy supply the following machines – but can include any items from Jura's professional range.
Choose Between:
Jura Giga X3 – up to 150 drinks per day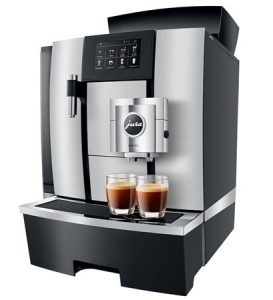 The Giga X3 serves up to 150 drinks per day, and can be available either plumbed in or tank-fed.
A full range of drinks is served, including cappuccinos, lattes and flat whites.
Jura Giga X8 – up to 200 drinks per day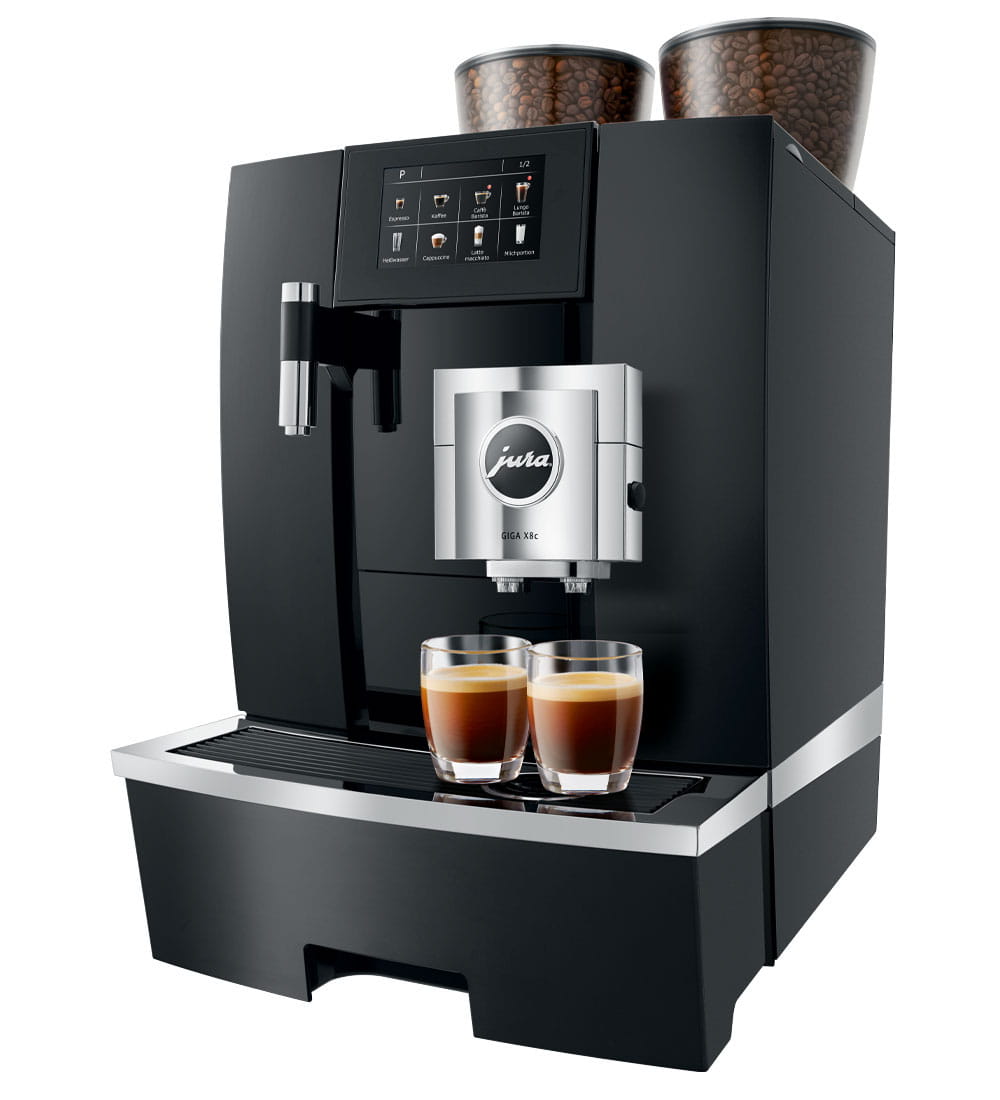 The X8, at the top of the range, will produce up to 200 drinks per day at an extremely high standard.
The GIGA X8, with two grinders, can have both espresso and decaf options available easily.
These come in options of tank-fed or plumbed-in.
A tank-fed machine can be easily unplugged from its usual location and moved to a meeting room if needed, whereas a plumbed-in machine would need to stay in situ.
Jura X8 – up to 80 drinks per day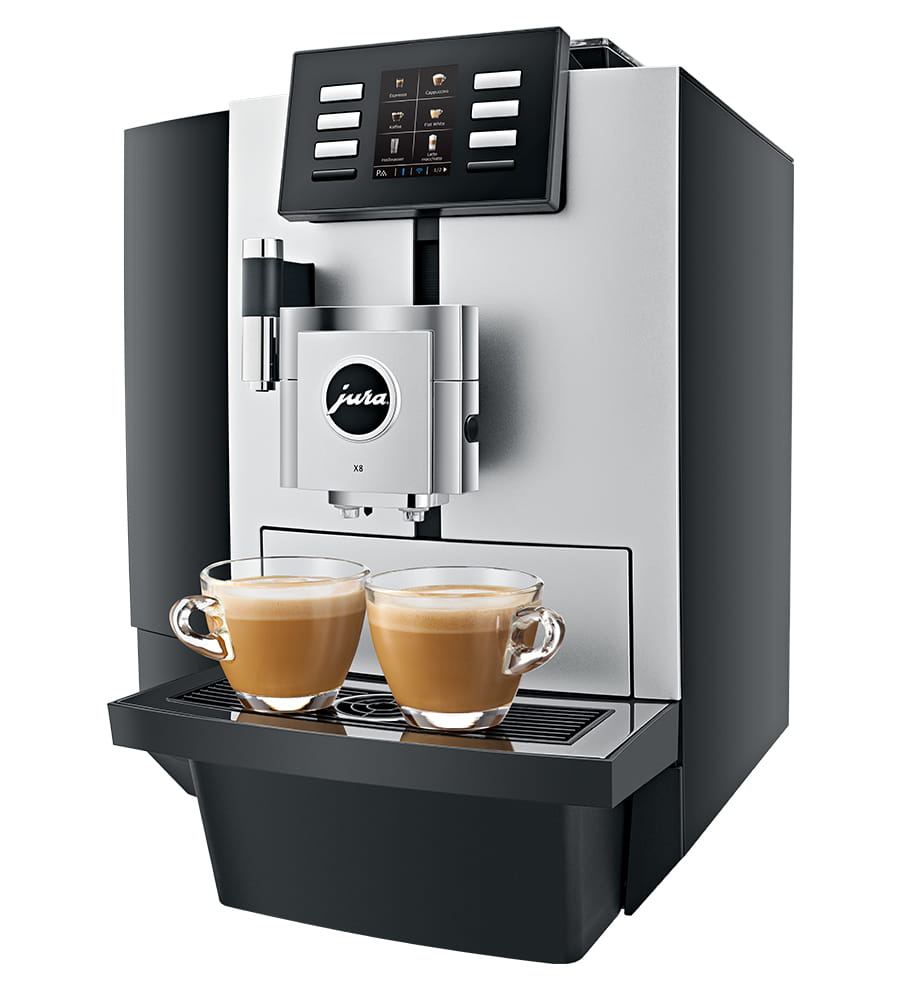 Ideal for up to 80 drinks per day, the X8 can prepare a full range of drinks including lattes, cappuccinos and flat whites.
Please contact Alchemy Coffee on 0208 543 6271
if you would like to discuss your requirements for coffee at your office.
Frequently Asked Questions
Question
What Size Machine Do I Need?
Answer
You can use this formula as a rough guide — allow for three cups per day per employee.
Question
Does Alchemy Install the Machine for Me?
Answer
The package you buy from Alchemy Coffee is inclusive of installation and we'll show you how to fill & clean your machine.
Question
Where Does The Coffee Come From?
Answer
Alchemy Coffee sustainably sources coffee beans direct from farmers around the world.  We roast the beans in our roastery in Wimbledon which makes the freshest cup of coffee every office will be envious of.
Question
What Happens When We Run Out?
Answer
Alchemy Coffee offers a variety of delivery packages to ensure you never run out of coffee beans, or any of the paraphernalia you need for great tasting office coffee.